Headlines
Ameria Has Its Day in Vancouver
2/18/2010 - Heading into Wednesday's competitions, the United States had fallen behind Germany in the medal standings for the first time in Vancouver. That all ended after a series of thrilling performances by American athletes put the US back on top.
It began Wednesday morning, with the much-anticipated Vancouver debut of skier Lindsey Vonn. Vonn, who was considered a heavy favorite heading into the games, had been suffering from a shin injury sustained in practice. But it was difficult to tell on Whistler, where she skied to a gold medal in the ladies' downhill. American Julia Mancuso, who won gold in Torino, also had a good day, taking silver to Vonn.
Next, it was Shani Davis. The American skating star is the current record holder in 1000m, and last night he was looking to defend his gold medal in the race. He didn't disappoint: in a remarkable show of athletic power, he skated to an easy gold medal. As in ladies' downhill, another American managed to reach the podium, with Chad Hedrick taking bronze.
Finally, it was Shaun White. The worldwide snowboard sensation had been preparing for these Olympic Games for some time, even devising a new move to bring home gold for the United States. Ultimately, he didn't need it: his performance was daring, high-flying and, as always, dominant. White successfully defended his gold medal, with teammate Scotty Lago taking bronze.
The games of the XXI Winter Olympiad have only just begun, but already it has been one of the most successful winter games of all time for the US. And with hopes riding high on further medals in skiing and speed skating, and the prospect of taking medals in figure skating and hockey as well, that's unlikely to change. Though the home nation has enjoyed success as well, thus far these have truly been America's games.
Conditions on Whistler Continue to Hamper Alpine Events
2/16/2010 - First there wasn't enough snow. Now, there's too much. Volatile weather conditions on Whistler continue to interfere with the alpine skiing competition at the Vancouver games.
The conditions on Whistler have forced yet another postponement: the men's super combined scheduled for today will now take place on Sunday.
Weather conditions on Whistler have been fierce and unpredictable since the start of the Vancouver games. Though this had made for amazing biathlon and cross-country competition, alpine skiing, which requires more precise conditions, has been negatively impacted. Thus far, only one alpine event has taken place: the men's downhill, won by Swiss skier Didier Defago.
New Alpine Skiing Schedule Released
2/13/2010 - In light of weather concerns, VANOC has released a revised Alpine Skiing programme. In this new programme, the Men's Downhill event scheduled for Saturday has instead been rescheduled for Monday, while the ladies' Super-Combined event will now take place on Thursday.
The revisions to the schedule are sure to benefit American skiing star Lindsey Vonn, who got a late start on training for the Vancouver games due to an injury suffered on a practice slalom run.
Sliding Course Modified
2/13/2010 - Amid growing concerns over the speed and safety of the Whistler sliding course, VANOC has modified the course slightly in the hopes of keeping athletes safe during competition.
Among other things, the modifications include the addition of a new safety wall, and a change in starting position, with the men's runs now beginning at the ladies' starting point.
VANOC has been working to alleviate concerns over safety on the course at the Whistler sliding facility following the death of Georgian athlete Nodar Kumaritashvili during training on Friday. The Georgian Olympic team has blamed the speed of the Whistler course for the accident.
Concerns Raised Over Sliding Course
2/13/2010 - A day after the death of Georgian luger Nodar Kumaritashvili, concerns have been raised over the state of the Whistler sliding course in Vancouver. Amidst these concerns, many are now asking whether or not the course is safe enough for competition.
Concerns stem primarily from the speed of the course. Observers have noted the average speed of athletes on the course is 90 mph, up 10 mph from Torino and Salt Lake. Such speeds make for more challenging and entertaining competition, but may keep less experienced athletes from maintaining proper control, leading to further accidents.
The Georgian Olympic team and VANOC disagree on the cause of Friday's crash. While the Georgians believe the speed of the course makes it too dangerous for competition, VANOC disagrees, contributing the accident to athlete error.
Opening Ceremonies Begin with Glowing Hearts
2/13/2010 - Four years in the making, the opening ceremonies of the XXI Olympic Winter Games did not disappoint. In a remarkable feat of technology, entertainment, and passion, Canada did indeed show the world what their great nation is truly capable of.
A day that began with tragedy, amidst the death of Georgian luger Nodar Kumaritashvili, ended in trumph, with an engrossing cultural programme intended to showcase the beauty of Canada, and the pride its citizens take in their country. The star-studded performance featured musical acts from Canadians Nelly Furtado, Bryan Adams, and Sarah McLachlan, and narration from Canadian actor Donald Sutherland.
Speculation was ended when, at the final leg of the torch relay, the flame was indeed passed to Canadian hockey legend Wayne Gretsky. Gretsky and the three other final torch bearers then took places at the four corners of an Olympic Cauldron, where they lit the flame together (this followed an uneasy pause when one of the pylons for the cauldron failed to deploy. Nonetheless, the spectacle did not disappoint).
Following this lighting, Gretsky was taken by motorcade to the official Olympic Cauldron, surrounded by cheering Canadians in what will likely live on as one of the great moments in Olympic spirit.
On behalf of Olympia, we thank you, Vancouver, and all of Canada, for welcoming us and all the world with glowing hearts. Let the games begin!
The XXI Winter Olympiad Opens Tonight
2/12/2010 - After four years of waiting, tonight we witness the opening ceremonies of the 2010 Olympic Winter Games in Vancouver, Canada.
With the big moment fast approaching, speculation in Canada is swirling around the question of who will light the Olympic cauldron. Many expect hockey legend Wayne Gretsky to do the honors, however several other names have been mentioned. Among others, Betty Fox, the mother of Terry Fox, is considered a candidate, and some have even suggested that a hologram of Terry Fox himself may carry the torch to the cauldron.
Terry Fox, a Canadian national hero, gained notoriety in 1980 when he set out to run across Canada to rally support for cancer research. Fox himself was suffering from cancer, but managed to run for 143 days before the spread of the disease forced him to stop.
Canada hopes to make a strong impression on the world during the 17 days of the Olympic Winter Games, and that impression begins tonight. Canadian singers Bryan Adams and Sarah McLachlan will be among those performing at the opening ceremonies, which will also feature such stunts as a ski jumper soaring through the olympic rings.
Cyprus Mountain Ready for 2010 Games
1/30/2010 - As of today, Cyprus Mountain in British Columbia is prepared for the 2010 Olympic Winter Games.
Cyprus will be the sight of all snowboarding and freestyle skiing events during the Vancouver Games, but concerns had been raised over unseasonably warm temperatures. However, VANOC's contingency plans have paid off, and the moving of snow from higher elevations to the snowboard and freestyle courses was compleded on Friday.
The monumental undertaking has had 45 people working round the clock, using eight snowcats and two large dump trucks to move 300 truckloads of snow from the top of Mount Strachan to neighboring Mount Black, where the events will be taking place.



FastFacts
Host City: Vancouver, Canada
Opening: 12 February 2010
Closing: 28 February 2010
Athletes: 5000
Sports: 7 (Bobsled, Luge, skating, skiing, curling, ice hockey, biathlon)
Slogan: "With Glowing Hearts"
Today in Vancouver...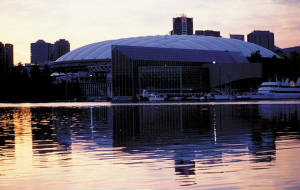 BC Place Stadium - Vancouver
Medals Ceremonies
Canada Hockey Place

Canada Hockey Place - Vancouver
Ice Hockey
12:00 PM - Men's Playoff Semifinals
United States vs. Finland
6:30 PM - Men's Playoff Semifinals
Canada vs. Slovakia
Vancouver Olympic Centre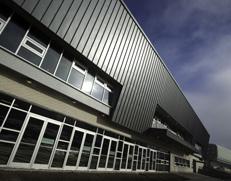 Olympic Centre Curling Facility - Vancouver
Curling
9:00 AM - Women's Bronze Medal Game
China vs. Switzerland
3:00 PM - Women's Gold Medal Game
Canada vs. Sweden
Pacific Coliseum

The Pacific Coliseum - Vancouver
Short Track Speed Skating
6:00 PM - Men's 500m Quarterfinals
6:14 PM - Ladies' 1000m Quarterfinals
6:43 PM - Men's 500m Semifinals
6:52 PM - Ladies' 1000m Semifinals
7:14 PM - Men's 500m Finals
7:24 PM - Ladies' 1000m Finals
7:51 PM - Men's 5000m Relay Finals
UBC Winter Sports Center
UBC Winter Sports Center - Vancouver
No Events Today
Richmond Oval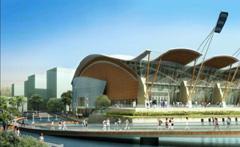 Richmond Oval - Richmond
Speed Skating
12:30 PM - Men's Team Pursuit Quarterfinals
1:20 PM - Ladies' Team Pursuit Quarterfinals
2:07 PM - Men's Team Pursuit Semifinals
Wistler Creekside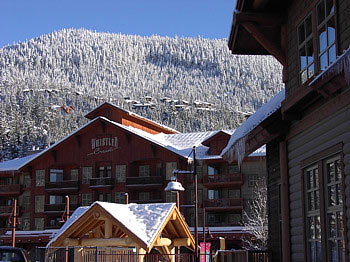 Creekside Resort - Whistler
Alpine Skiing
10:00 AM - Ladies' Slalom 1st Run
1:30 PM - Ladies' Slalom 2nd Run
Cypress Mountain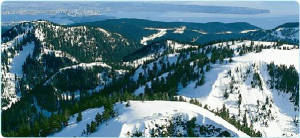 Cypress Mountain - West Vancouver
Snowboard
10:00 AM - Ladies' Parallel Giant Slalom (PGS) Qualification
12:15 PM - Ladies' PGS 1/8 Finals
12:51 PM - Ladies' PGS Quarterfinals
1:09 PM - Ladies' PGS Semifinals
1:31 PM - Ladies' PGS Finals
Whistler Olympic Park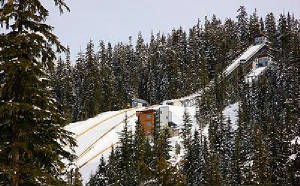 Whistler Olympic Park - Whistler
Biathlon
11:30 AM - Men's 4x7.5 km Relay
Whistler Sliding Centre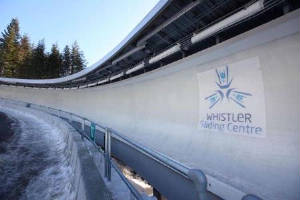 Whistler Sliding Centre - Whistler
Bobsled
1:00 PM - Four-Man Heat 1
2:20 PM - Four-Man Heat 2



Current Medal Standings: Top Ten
Latest Results
SHORT TRACK: Men's 5000m Relay (Final)
SHORT TRACK: Ladies' 1000m (Final)
SHORT TRACK: Men's 500m (Final)
ICE HOCKEY: Men's Tournament
ALPINE SKIING: Ladies' Slalom
What to Watch
Today is: February 27, 2010
10:00 AM P.T.
Alpine Skiing - Men's Slalom
At Whistler Creekside
Bode Miller of the United States get a chance at one more Olympic medal in the men's slalom. Meanwhile, 2006 gold medalist Ted Ligety looks for his first medal of the games.
12:51 PM P.T.
Speed Skating - Men's Team Pursuit Finals
At the Richmond Oval
Chad Hedrick looks to lead the US men to gold against Canada, after a stunning upset of Sven Kramer and the powerful Dutch team.
1:00 PM E.T.
Bobsled - Four Man Heat 3
At the Whistler Sliding Center
After setting course records on his first two heats, Steve Holcomb looks to lead USA 1 to the first American men's bobsled medal in over sixty years. He'll face tough competition from Canada's Lyndon Rush, currently in second, and the 2006 gold medalist Andre Lange of Germany.
4:30 PM E.T.
Figure Skating - Exhibition Gala
At the Pacific Coliseum
With the figure skating competition complete, the stars of Vancouver ice come together for a night of memorable performances. Evan Lysacek, Kim Yu-Na, Yevgeni Plushenko, Virtue and Moir and all the 2010 medalists are back for a fantastic night of skating you'll never forget.
Athletes
Figure Skating: US Looks to End Men's Figure Skating Drought
2/16/2010
Despite big names and world championship success, no US man has won gold in Olympic figure skating since Brian Boitano in 1988. Since then, the competition has been dominated by the Russians. However, the 2010 Olympic team offers the best chance yet to recapture the gold in men's figure skating.
Chief among the US medal contenders is Evan Lysacek, currently ranked second in the overall ISU world standings. Jeremy Abbott, ranked fifth, is also expected to factor into the competition, as is Olympic veteran Johnny Wier. Wier, a veteran of the Torino games, has enjoyed success in the world championships, though Olympic victory has eluded him.
However, the US men will face stiff competition. French skater Brian Joubert, currently ranked sixth, is expected to perform well. In Vancouver, all eyes will be on native son Patrick Chan, who hopes to bring success back to Canadian figure skating at home. However, the toughest challenge may come from Yvgeni Plushenko, the reigning Olympic gold medalist, who is coming off of a three-and-a-half year hiatus to defend his medal.
Freestyle Skiing: For Canada, Drought is Finally Over
2/15/2010
It's been a long time coming, but on Sunday, Canada finally broke what had come to feel like an Olympic curse. With Alexandre Bilodeau's victory in the men's moguls, Canada finally won gold at home.
Vancouver is not the first city in Canada to host the Olympic Games. Canada hosted the 1976 summer games in Montreal and the winter games in Calgary in 1988. Despite the great success of both games, Canada came up short, failing to win a single gold medal on home soil. This Olympic drought prompted Canadian officials to introduce the "Own the Podium" initiative, to encourage Canadians to be more competitive in international sports competition.
The first major hope for Canadian gold in Vancouver was Jennifer Heil. In the women's moguls on Saturday, Heil was the heavy favorite, coming in on top of this season's FIS standings. However, it was American Hannah Kearney, seeking to redeem herself after a dismal showing in Torino, who took home the gold.
But Sunday night belonged to Canada. Canadian Bilodeau had the run of his life, besting former Canadian Dale Begg-Smith, the heavy favorite now skiing for Australia. Now, with the long drought finally over, Canadians set their sights, and hopes, on the other Canadian athletes at the games, hoping lightning will at last strike twice.
Short Track: Ohno, US Short Track Program Look Strong as Ever
2/14/2010
Though Apolo Ohno came into the Vancouver Games amid concerns over his age, now there can be no question: Ohno is as strong as he's ever been.
In the first men's short track event on Saturday, Ohno appeared to be in excellent shape, winning his first heat by a wide margin after hanging back for nearly the entire race. After a hard-fought race in his second heat, Ohno managed to claim silver in the final following a collision between Korean skaters Sung and Suk.
His was not the only American story in short track Saturday. American J.R. Celski turned in an impressive performance as well, taking bronze in the final. With Ohno unlikely to return to the track in Sochi, Celski is now viewed as his successor for the 2014 games. However, after his impressive showing in the event he failed to finish in Torino, Ohno's career may not be over after all.
Alpine Skiing: Vonn Will Compete in Vancouver
2/11/2010
American skiier Lindsey Vonn reports that she feels more optimistic about her recent shin injury after her first ski run in a week.
Vonn, a strong US medal contender, first stated Wednesday that she had sustained a deep-muscle bruise on her shin during a recent slalom run in Austria. Initially, she stated that the injury would not dissuade her from participating in Vancouver. However, at a press conference later in the day, she reported that the injury may indeed keep her out of Olympic competition.
That changed today, when a course survey in Vancouver indicated the injury was "making progress" and that painkillers were effective.
Vonn is a heavy favorite in Vancouver, and could take as many as three or four gold medals in alpine skiing, typically a weak sport for the United States.